Susan S. Morris Watercolors

---
---
About the Artist

"Her subjects turn to those rapidly vanishing country sights
that bring a nostalgic feeling of simpler times."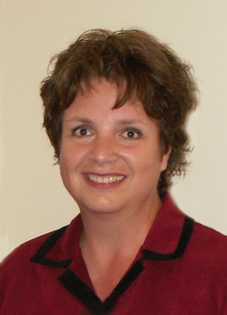 Artist
Bio / Artist's Statement
Susan was born and raised in small towns in central Utah and so she's just a country kid at heart. She focuses on finding beauty in the ordinary . . even things which have been cast aside or abandoned. A close up look at
old, rusty farm equipment or automobiles of days gone by
are the subjects of much of her work.
Likewise, she finds enjoyment in the
common flowers
and plants, which usually don't get noticed, much less respect. 'Those which you might see going down a quiet country lane. Susan wants to tell their stories. She feels much of our society is too concerned with expecting things to be perfect and brand-spankin'-new in order to be of value. She feels there is value in everything . . . even if it is old and rusty, or plain and simple. She presents a nostalgic perspective on the past as she takes items that are no longer commonplace and tells their story.
Though Susan has worked with a wide variety of materials, her favorite is watercolor. Its challenge and diversity fascinate her.
She is drawn to the shapes of things; wheels, gears, pulleys, and shadows and reflections, as they become important elements of the whole design. She has a strong sense of compositions and design, uses rich, bold color, dramatic lighting, and infuses the visual effects of texture in her art.
Besides its creation, Susan has chosen to share her love of art by teaching and helping students of all ages gain
confidence and skills. In addition to teaching community education classes for several years, she has been a guest presenter
from elementary
school groups, to summer camps for teens, to adult
workshops
. She is a popular teacher and has been a faculty member of the Arizona Sonora Desert Museum Art Institute since 2010.
Susan has a wonderful, husband who is her number one support in this second career, three
children, twelve grand-children, and
lives in the Tucson, Arizona area.
Selected list of Juried Shows
/ Exhibits / Awards
2017
National Watercolor Society Members Exhibit, CA (Spring)
SAWG Annual Exhibit, AZ
Honorable Mention
2016
SACCA Wadell & Reed Exhibit , AZ Arizona Arts Supply Annual Competition "Tools of the Trade"
Second Place
Arizona Aqueous, Tubac Center of the Arts, AZ
SAWG Fiesta Sonora Show, AZ
Best of Show
2015
Tubac Center of the Arts Members Juried Show, AZ
Award of Merit
SAWG Signature Show, AZ
Honorable Mention 2015 The Artist's Magazine Annual Competition
finalist
Published in the December Issue of
The Artist Magazine
National Watercolor Society Annual Exhibit, CA (Spring)
& NWS Traveling Exhibit across the United States
SAWG Signature Show, AZ
Peoples Choice
Western Federation of Watercolor Societies Annual Show, TX Arizona Aqueous, Tubac Center of the Arts, AZ
SAWG Sonora Fiesta, AZ
2014
National Watercolor Society Annual International Exhibit, CA (Fall)
Combined Donor Award
National Watercolor Society Annual Exhibit, CA (Spring) Western Federation of Watercolor Societies Annual Show, AZ SAWG Signature Show, AZ
Honorable Mention
SAWG Annual Show, AZ
Honorable Mention
Tubac Center of the Arts Members Juried Show, AZ SAWG Sonora Fiesta Show, AZ
Honorable Mention 2013
Arizona Aqueous, Tubac Center of the Arts, AZ
Tubac Center of the Arts Members Juried Show, AZ
SAWG Signature Member Show, AZ
Award of Excellence
SAWG Fiesta Sonora, AZ
Honorable Mention
2012
Arizona Aqueous, Tubac Center of the Arts, AZ
Image was used for Postcard Advertisement of Show
SAWG Fiesta Sonora, Arizona Sonora Desert Museum, AZ
Image was used for all materials for the Advertisement of Show
Tubac Center of the Arts Members Juried Show, Tubac, AZ
2011
SAWG Fiesta Sonora, Arizona Sonora Desert Museum, AZ
Best of Show Award
People's Choice Award
Western Federation of Watercolor Societies Annual Show, NM
Arizona Aqueous, Tubac Center of the Arts, AZ
Award of Excellence
SAWG Signature Member Show, AZ
People's Choice Award
2010 SAWG Fiesta Sonora, Arizona Sonora Desert Museum, AZ
Award of Excellence
SAWG Experimental & Innovative Show
, AZ
Award of Merit
2009
SAWG Fiesta Sonora, Arizona Sonora Desert Museum, AZ
Award of Excellence
Master Artist - Master Teacher, Tubac Center of the Arts, AZ
Award of Excellence
Arizona Edges, Tubac Center of the Arts, AZ
2007 Springville, Museum of Art, Religions Show, UT
Showing Off Utah Artists, UT
Honorable Mention
Utah Valley Artists Guild Fall Show, UT
Second Place
Monte L. Bean Life Science Museum - Wildlife Show, UT
Springville, Museum of Art - Spring Salon, UT
Utah Valley Artist Guild Spring Show, UT
Honorable Mention
2006
Solo Exhibit "Rust & Roses", UT
Utah Valley Artist Guild Fall Show, UT
First Place
Second Place
Showing Off Utah, UT
Honorable Mention
Springville Museum of Art - Spring Salon, UT
Utah Valley Artist Guild Spring Show, UT
Third Place
Honorable Mention
2005
Showing Off Utah, UT
Honorable Mention
Utah Valley Artist Guild Fall Show, UT
Second Place
Honorable Mention
Education
Bachelors of Arts Degree, 2004 Brigham Young University, Utah - Painting and Drawing
Studied Visual Arts & Communications, 2002-03 Utah Valley University, Utah
Associate of Science Degree, 1980
Snow College, Utah - Elementary Education
Painting workshops with Nationally / Internationally - known painters
Memberships
SAWG Southern Arizona Watercolor Guild -
Signature Member & Saguaro Fellow
Board Member - WFWS Delegate
NWS National Watercolor Society - Signature Member
WFWS Western Federation of Watercolor Societies -
Signature Member
Delegate for SAWG
Project Manager WFWS 2018
AWS American Watercolor Society - Associate Member
---
Susan S. Morris
Tucson, Arizona Area
susan@susanmorrisgallery.com